Standing Out
Canplex Profiles Inc.
Project Name
Canplex Profiles Inc.
Package Selected
KVGO Palace
Canplex Profiles came to KVGO to create an online presence for their plastic extrusion company. They left with exactly that!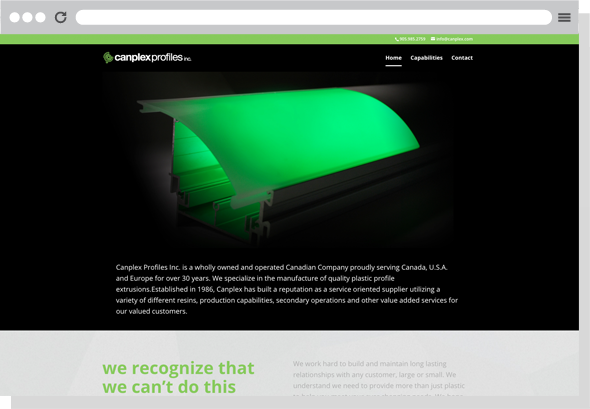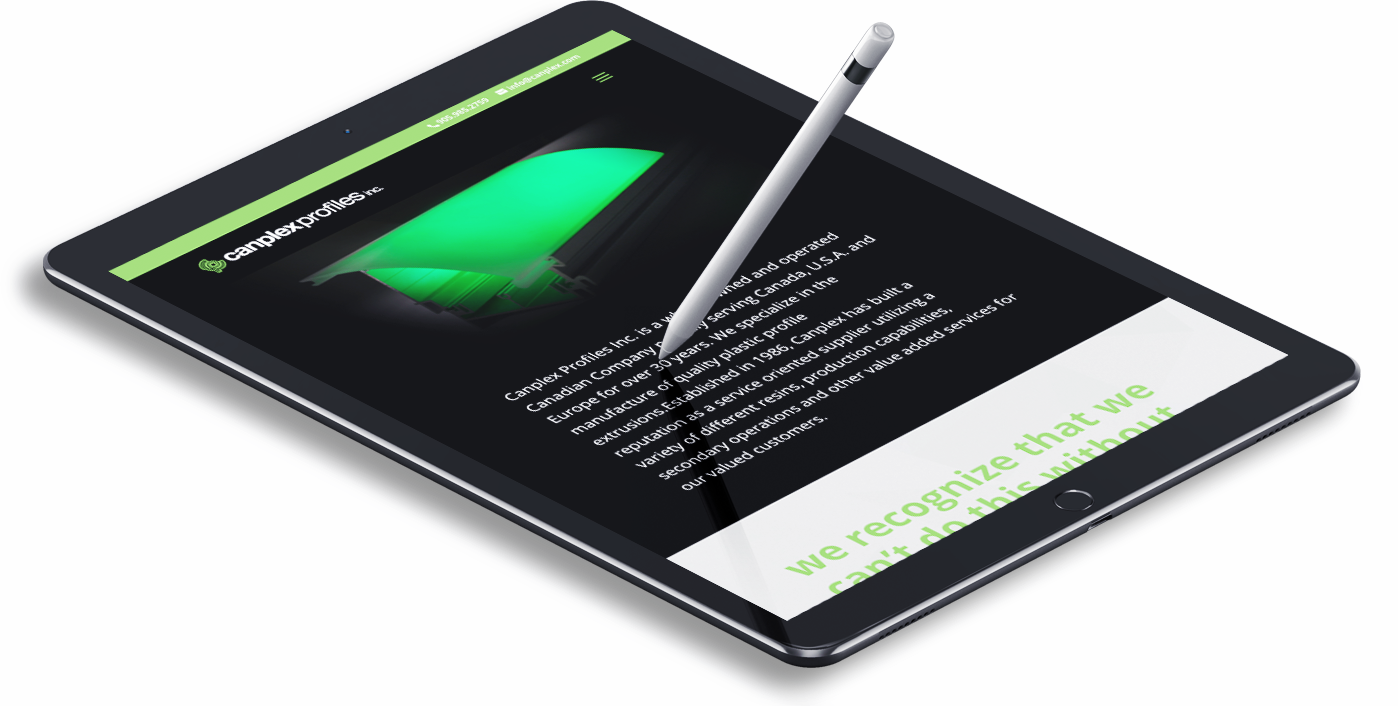 Main Floor - 209 Mary St. | Port Perry, ON | L9L 1B7
phone 416.848.7486 | toll free 855.561.3688


KVGO is a division of Kleurvision Inc.